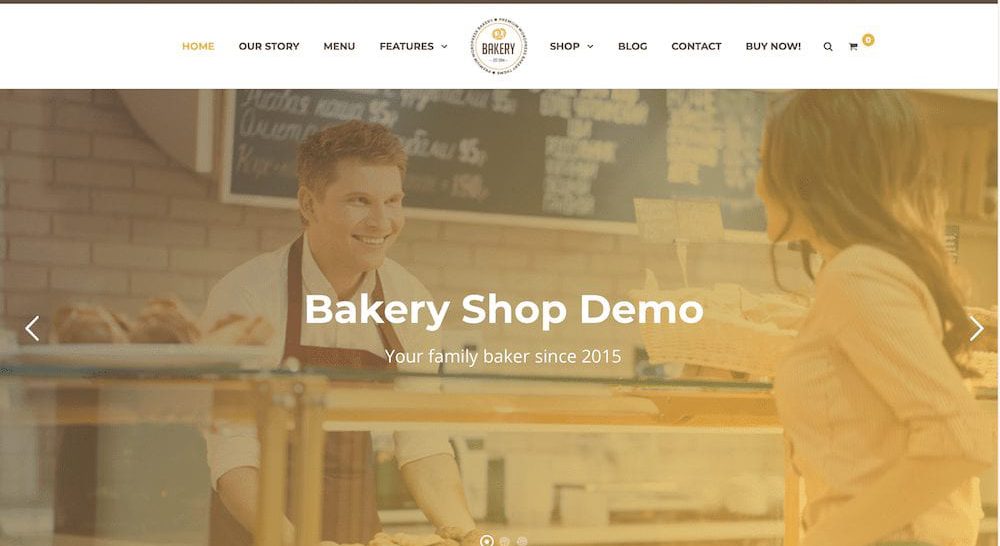 Bakery Shop Website
A similar, high quality designed website for a bakery shop. Always functional and attractive for the visitor
WordPress software provides websites based on modern design and functionality, which is the key factor for a successful web development and advertisement. It combines short code snippets and elements which allow a high level of customization and makes modification really easy.
All banners and slide displays are designed specifically for touch screens and for a quick and efficient orientation, the menu stays up when visitor scrolls down. There is also the option to embed videos, which is necessary for some business.
All templates are mobile friendly and can be adjust to every screen size for a pleasant, simple and fast navigation, factors that challenge every visitor to stay longer in your website. 
Preview all samples and get the opportunity to see how your business can look like with WordPress templates. Choose among different patterns and styles which combine attractive appearance and functionality.
All our templates can be adjusted to your kind of business, according to your needs and your personal taste.