Top 5 Web Hosting 
After we analyzed all differences between Cloud and Shared hosting, in this article we will meet 5 of the best Web Hosting companies and analyze their pros and cons such as pricing, offers, provisions and operations in order to inform you accurately, before you proceed to a hosting plan purchase.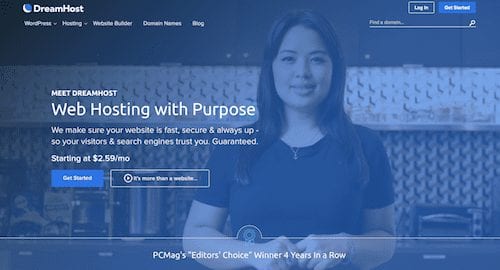 It is the oldest of all following companies with a very high number of users and recommended by WordPress for its web hosting. It has a quick time of server response and very good online technical support. A big privilege of becoming a user of DreamHost is that you will enjoy their high storage space which they are always willing to compensate in case storage of difficulties or lack of space. Pricing for basic packages of Shared or WordPress hosting starts from approximately 5$/month, with a quite expensive upgrade on Cloud server usage at the price of 19.95/month. Cloud basic package starts from 0.0075$/hour which can be discounted for monthly use (4.50$/month). It also has some generous discounts worth mentioning for annual hosting, best of which is the basic plan of Shared or WordPress hosting for 2.59$/month.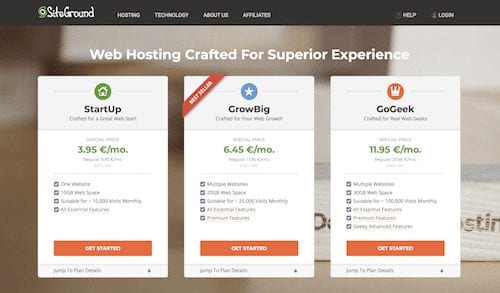 Is a high quality provider with five server farms around the world. The quick server response and the fast page loading time is the result of SSD drives usage for each one of those five servers. It has a responsive and professional technical support with a friendly approach by the employees. Their web hosting plans start from less than 4 euro/month for annual hosting and supports WordPress compatibility with SuperCacher access, which is basically a cache offered that improves a lot the loading time of a website. The hosting price if you don't choose the annual package will be increased by an extra 15$ fee for set up. You also have to consider that SiteGround has limitations for traffic and storage and you will be charged extra in case of high traffic or storage overuse respectively, in order to maintain your account and avoid the blocking. For new members there is a free website transfer from the previous provider.
For Cloud hosting pricing starts from 64.00 euro/month (excluding VAT) for the basic plan which is a very high price but you also have the option to create your own plan, according to your specific needs.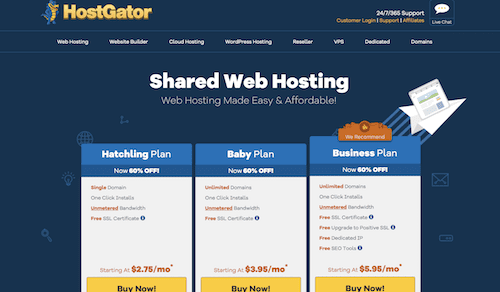 This company is a member of EIG Group, with a high number of users globally and the option for unlimited privileges, always according to the hosting plan you will choose. Providers can shut down your account anytime in case they detect violation of their Terms & Conditions or an overuse but this is clearly mentioned in Terms you will have to agree on in order to continue your purchase of their services.
Cloud offers provided by HostGator are highly recommended than their shared hosting because of their very quick and responsive servers and it is a choice definitely value for money (basic pack for Cloud, starts from 5$/month approximately). On the other hand, on their shared hosting you might deal with problems, since in some of their servers is used a not updated version of MySQL. Generally, their technical support in very specific problems which can be solved only by expert engineers is delayed most of the times but all simple issues can be solved immediately. The price for the standard web hosting starts from approximately 4$/month and with 6$/month you can have a standard WordPress web hosting plan. As most companies, you will get an extra discount for annual membership.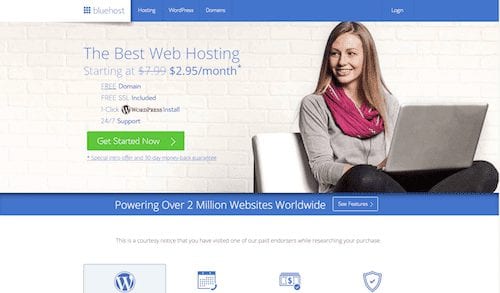 It is also a member of EIG Group, but differs in operations and standards from HostGator and mostly in the human resource section. Its staff is composed by professional high skilled people in storage services and support center. Their web hosting is official WorPress' #1 recommendation, which beside their competitive advantage of high security and spam protection, might also explain the higher price comparing to other companies. You can have a WordPress web hosting from 4-6$/month according to the chosen service package. The basic hosting plan of 4$/month provides among other privileges free SSL, unmetered MySQL DB and free domain for 1 year,  but comparing to HostGator the response time of the server is quite slow. Their Cloud storage though is quite impressive for its speed which is a result of their renewed storage servers. Suggested plan by the company, is the "choice plus" 5.95$ package with unlimited websites, unmetered website space, free domain for one year, 1 domain privacy and automated backup.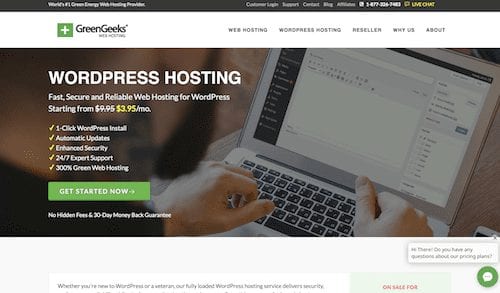 Is an alternative, energy saving company made by environment supporters, which use wind power to operate its servers. It might have less number of users than HostGator, but it is a trustful company with continuous growth in its field.
Comparing to HostGator shared hosting, GreenGeeks is ahead for server's response time, but comparing their Cloud hosting, HostGator is the winner by its quicker response.
Pricing starts from less than 4$/month for a starter web hosting plan with unlimited bandwidth, domains, SSD disk space, email accounts and MySQL databases included. Same price is for WordPress hosting which has among other benefits, the option for a lifetime domain, which will renewing as long as you are hosting in the company.
Their tech support is quite impressive by email and mostly by their live chat with very fast responses by tech experts.
conclusion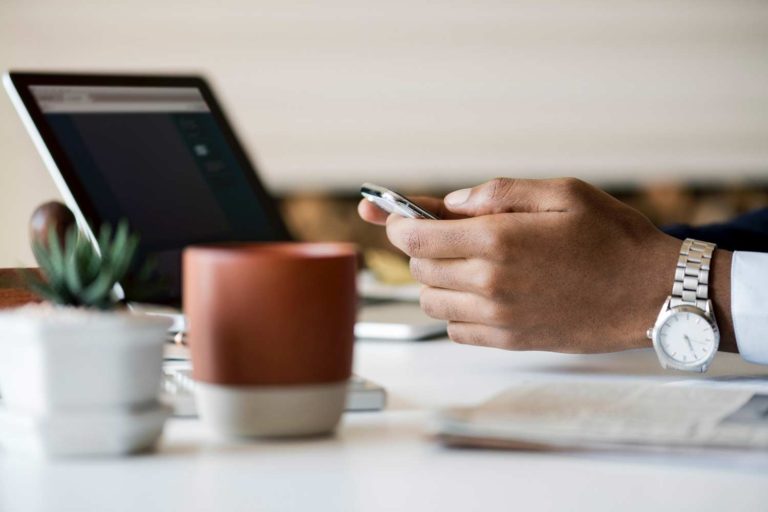 Our conclusion is that all companies provide same services with a different approach or price. We have to admit that each one of them is better to some particular services and maybe less indicated for some others, but all five companies are currently at the top of Web Hosting. In a few words we could say that for shared hosting, GreenGeeks is the best choice if you like fast response time. BlueHost is #1 recommendation for web hosting by WordPress official, has an excellent security and spam protection and a high skilled technical support.  HostGator's Cloud is more indicated than their shared hosting and it is definitely value for money. DreamHost has the priceless value of multiannual existence in web world, has a very high storage space and it is also recommended by WordPress. SiteGround is a high quality provider with a quite expensive pricing for some services. It provides very quick server response time and page loading but has strict limitations for traffic and storage. Their Cloud is expensive but totally worth.